My Favorite Photo Of The Week
My Favorite Photo Of The week will not always be the best I took that week. Sometimes, like this one, it will be a photo of a moment that I enjoyed

.

This picture was taken at the Historic Arkansas Museum, which features five pre-Civil War houses that are restored to their antebellum appearances.

Dressed in period clothing she sat in 100+ degree weather gently playing her lap harp.

I stood for a good while (in the shade) listening to her beautiful melodies.
The Simple Things
peeking through the garden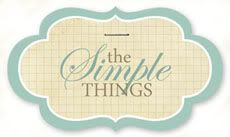 Prompt Addicts - Creating Art
Added Ripple Blocks in Picnik
Boosted color a bit and added Smudge with Picnik
Picture Inspiration - In The Bag
My favorite bag to take on road trips in our 1940 Ford Pickup.
52 Photos Project - Silhouette