My Favorite Photo Of The Week
He waits patiently. What's he waiting for? Me!! I'm taking pictures of a covered bridge in one of the nearby parks. The picture is not even focused well, but it's special to me!
The Simple Things
Just an ordinary weed spotted near a lake.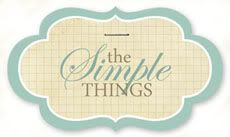 Prompt Addicts - Minimalistic Yet Meaningful
I spotted this door knob on an old church. I wonder how many hands have turn this knob and entered this church to worship.
Picture Inspiration - Back To Basics
Serenity through simplicity
52 Photos Project - Black and white
Sundial taken at a Layman Library in North Little Rock, Arkansas
It's been an amazing week!!