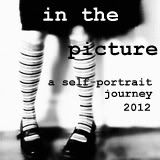 Although August was a very hot month, I did manage to get out and take my self portraits!! Hope you can't see me sweating in them!! Our suggested theme for August was "my life, right now." What's happening at this point in my life?
Right now my life centers around home and
spending time with my grandsons and family!
Right now I'm waiting on cooler weather so I can enjoy going on photo excursions.
Right now I'm staying indoors as much as possible. I've been strolling through flea markets, antique stores,
and quilt stores. Can you find me in the busy window? It was 104 degrees and I really wanted a coke out of that machine!!
Right now you might find me slipping off my shoes as I travel with Mr. H in our 1940 Ford Pickup which is red, not orange!!
You might find me taking pictures out of the windows and
attending street rod shows. Check out those cars in the background!
As you can see, my life, right now finds me happy!
MY LIFE IS GOOD!!!