My Favorite Photo Of The Week
This week I visited Historic Washington State Park which was the Confederate Capitol of Arkansas during part of the Civil War. The museum village includes historic, public and private buildings. In one of the homes, a young lady was demonstrated weaving on a historic loom. I loved this basket full of cotton fiber. So simple, yet so beautiful!
The Simple Things

There were several butterflies on these zinnias at the park. They kept fluttering all around me and didn't care that I was taking their picture. They were only interested in the last of the the nectar.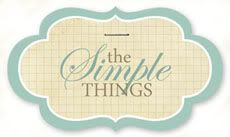 Picture Inspiration Week 34 -
Hand Held
The State Park was full of ornamental trees. I spotted this beautiful tree with these tiny citrus fruits. It smelled wonderful. I'm guessing they're a type of orange, maybe mandarin oranges?
Prompt Addicts
Our prompt this week was to take a photo leaving plenty of space to add a verse or quote. This leaf caught my attention. It reminds me of an old flower called "Jack-In-The-Pulpit".
For the next several weeks I may not be doing as many link-ups. I'm taking four classes at the same time:
Two with Big Picture Classes ~ Textuality a journaling class for scrapbooking and Picture Fall a photo prompt class
I think I'm going to be very busy!! I knew I would learn so much from each of them and they just happened to be going on consecutively. One good thing though, there is no real deadline for any of them. If I get behind I can finish at anytime. I'm going to try very hard to keep up and apply myself to learning more about photography!!