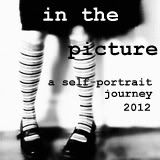 Eleven months have come and gone since I began this project!
Over forty-four posted self-portraits!
I realized that I had shown my face, my feet, my back, my shadow, but I've never really shown my hands! Hands are expressive and I didn't want to leave them out!
My hands say "I LOVE YOU!"
I've used this hand sign with my grandchildren since the first one started preschool. His Mom actually started this practice. When she dropped him off at school she waved with one hand and said "I love you" with the other. When his twin brothers were born, I dropped him off for my daughter and of course had to never forget the hand signs!! It's a family tradition now! Anytime we separate we wave and give an "I LOVE YOU!"
Today, I'm sending this out to you!!
My hands hold the amazing things of nature!
I think it's a sassafras leaf. If anyone knows please tell me!
My hands hold the little critters!
I was told this is a beetle cucumber beetle.
He was on this persimmon and then crawled onto my hand.
My hands hold the beauty of nature!
Brown withered leaves are beautiful in the morning frost.
I also love the curlicue on the left side of the leave.
Our optional them this month was "gratitude."
I'm sitting outside journaling near the open crawl space of our house.
My husband is under the house adding some insulation to the pipes. We've had a terrible pike rattle lately! I'm the "gopher." I sit at the door listening, waiting for him to tell me what he needs and I "go for" it! I even crawled under the house and took him what he needed. Okay, so where is this going?? I'm grateful that he's able to fix so many things around the house and he does it, even though he hates it!!" :) There's always some grumbling, but he gets the job done!